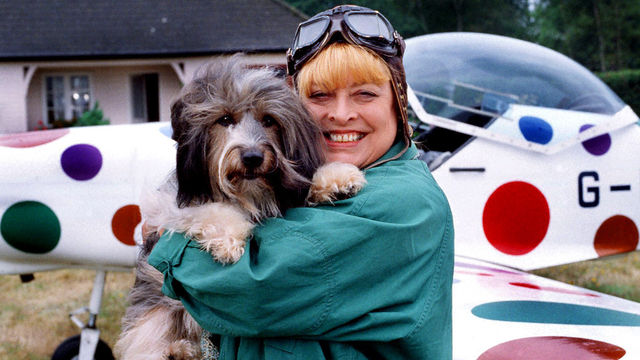 Come Outside. Anyone who is my age or less should remember this. Okay, it was a kiddies TV show but being the eldest of 5 children means that you rarely get the TV to yourself during the day. When one of my sisters was younger the CBeebies channel would always be on. Always. And there were a few shows that I would enjoy watching. But Come Outside was special because I watched it when I was her age at the time.
Come Outside is about Auntie Mabel (Lynda Baron from Open All Hours) and her dog Pippin and they go on adventures in her aeroplane.

The "adventures" are generally concerned with showing how something is made, or how everyday objects and systems work, including Frogs, Letters, Brushes and many many other things.
There is still something about his show that makes me feel all warm and fuzzy inside. I do not know whether it is because I have seen this show since before I could walk (according to my father anyway) or if it is the only show that my parents actually approved of me being completely obsessed with. But I learnt a lot from this show, and I want a Dog just like Pippin!!
Rewatching it now, it still makes me a bit excited whenever Auntie Mabel says "its time to fly", then Pippin gets her lead and they go off for a fly in the aeroplane. Such fun!!